Ed Reyes K9 Training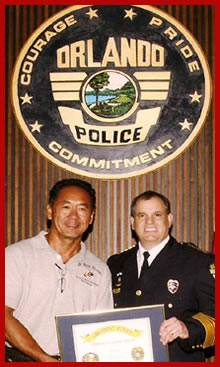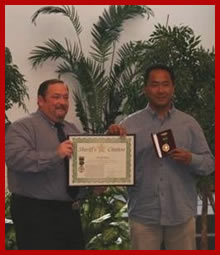 Ed Reyes K9 Training is located in Chuluota, Florida, on the East side of Orlando. We provide dogs for private individuals needing a best friend and family protector, we also offer highly selected Schutzhund sport dogs, and dual street K9 patrol dogs.
In 1990, Ed Reyes bought his first house and first German Shepherd called Benny. He got into K9 training and as he learned his dog's behavior and then training came natural to both of them. Soon Ed got involved with K9 police training and the sport of Schutzhund.
While still involved in his Jai-Alai career, Ed managed to divide his time with his Jai-Alai, family and his dogs. From then on he has developed a passion of training K9 dogs.
Ed has developed many dogs in his career. He has molded and trained police dogs and titled quite a few Schutzhund Dogs, as well as achieving numerous titles and championships. Through generations of caring and training his dogs, Ed has perfected his techniques and offers training classes, behavioral classes to the public with any breed of dogs.
Ed Reyes K9 Training also specializes in training for all breeds and behavioral problems. Training is an integral part of your dog's life and the right training improves your dog's confidence and character. Ed Reyes K9 Training believes a well-socialized dog in your home provides easiness in handling and managing you and your dog's relationship at home. If your dog has a behavior problem, we can help solve it and make you and your dog understand each other and blend well with your family. Please email us if you have any questions.